While you are in Bangkok, you can buy Thai Tribal Crafts (TTC) products at the Bangkok Christian Guest House.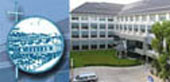 More Info | Contact


You can also buy Thai Tribal Crafts (TTC) products atthe LOFTY BAMBOO, Khao San Road.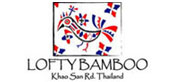 More Info | Contact
Exchange Rate
Certified Member

BACKGROUND OF TRIBAL PEOPLE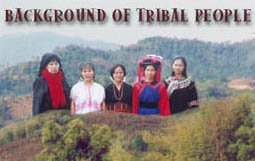 Traditionally the tribal people have supported their families by engaging in slash and burn agriculture, which required them to move their village every few years in search of new fields when old ones lost their fertility. It is now no longer possible for them to continue this semi-nomadic lifestyle, as there are no new places to move on to.
Mainly for ecological reasons the Thai Government now prohibits the felling of trees and clearing of hillside land. Thus, the tribal people are finding that they have less and land on which to support their families.
The production and sale of handicrafts is an obvious answer to their problem, and one which does not destroy the traditions of tribal community life. In fact, handicraft production helps to restore and revive these traditions which otherwise might have been forgotten.
[Akha][Hmong][Karen][Lahu][Lawa][Lisu][Mien]